---
Ingredientes / Ingredients
---
Pollo /

Chicken

2 Dientes de Ajo /

Garlic Cloves

Cebolla /

Onion

Cilantro
Tomatillos
Pipián /

Pipián Paste

Chiles Jalapeños /

Jalapeño Peppers

Aceite /

Oil

Caldo de Pollo /

Chicken Broth

Sal /

Salt
---
Instrucciones /

Instructions
1) "El primer paso para a cocinar el pollo." Agregar ajo, sal, cebolla, y el pollo lavado en una olla grande con agua. "Y lo dejaremos cocinar… Creo que tomará de 30 a 35 minutos."
2) "Así que ahora vamos a empezar con la salsa para el mole verde." En la licuadora, agregamos el caldo de pollo, tomatillos, chiles jalapeños, cebollas, cilantro y ajo. "Y esta es la salsa especial que hace el mole verde. Se llama pipián." Moler todo junto.
3) Agregar aceite en un sartén grande. "Solo vamos a dorar algunas cebollas en aceite para obtener un poco más de sabor."
4) Agregar la salsa de mole licuada al sartén. "Ahora lo dejamos hervir y vamos a empezar a ponerle el pollo. Como el pollo ya está cocido, no lo dejaremos por mucho tiempo."
---
---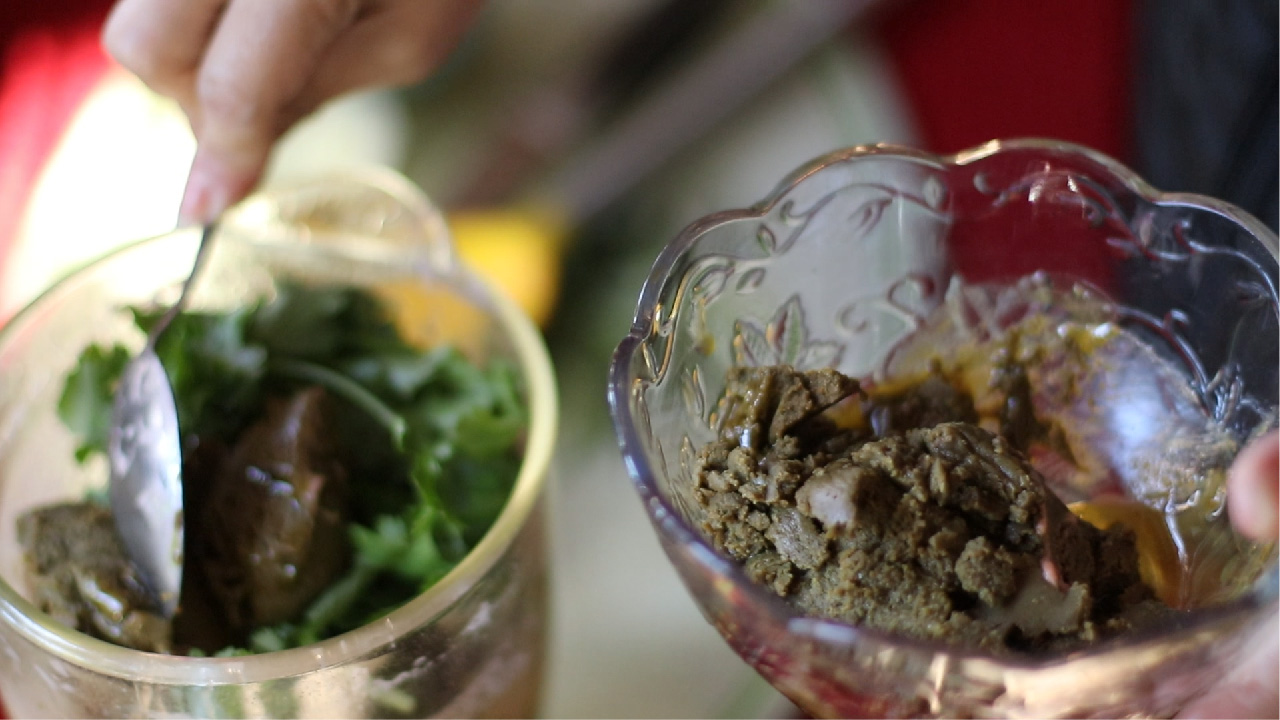 ---
"This is the special sauce that makes the mole verde. So this sauce is made of pumpkin seeds, spinach--what else do you say? Peanuts, crackers...and normally this sauce is made like homemade. You have a metate. It's like this big stone that has this big rock that kind of cylinder and you kind of squish it back and forth so all the seeds get all blended together. And it turns the green color for all the pumpkin seeds and everything."
---